HAPPY SEALCOATING
Pavement Markings For Parking Lots
Happy Seal Coating and Paving of St. Charles, Illinois offers a wide of asphalt services among which are pavement marking striping and re-striping. With years of experience of asphalt striping and parking lot symbol markings we know how markings should conform to the standard specified in the "Color Specifications for Retro-reflective Sign and Pavement Marking Materials". There are 4 main colors for pavement markings, namely, yellow, white, red, and blue.
In order to create a sense of safety, parking lot owners in St. Charles and its surrounding areas are obliged to care about all the details in the parking area. The parking lot maintenance includes high-quality painting and repainting of pavement marking. Parking lots should be laid-out and painted in accordance with appropriate codes and regulations, including ADA compliance issues.
HAPPY SEALCOATING
How Often Should I Refresh The Pavement Markings On My Parking Lot In Illinois?
Painted lines in parking lots around the St. Charles, Illinois area get worn out and fade over time. To look fresh, parking lot lines and markings need to be repainted every 1 to 2 years. Weather conditions, traffic volume, quality of the asphalt and paint contribute to the durability of parking lot markings. The pavement markings in outdoor parking lots are much easier to get worn because of continuous sunlight, water, salt, and oil exposure.
Call today for a free estimate on parking lot stripping and parking lot symbol painting in the St. Charles, Illinois area.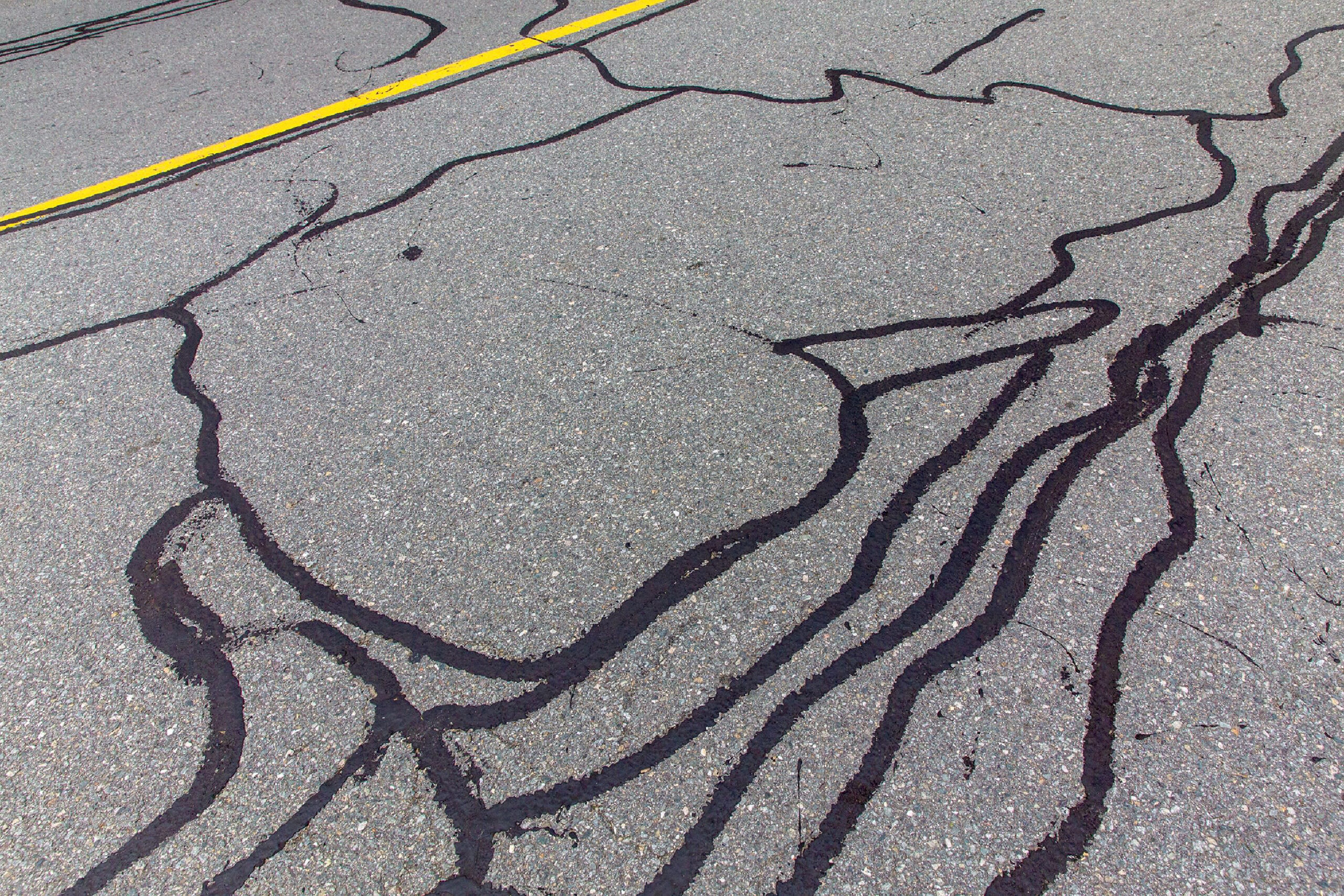 Is Your Parking Lot in Compliance with Federal and Local Ordinances?
We can comply with all of the requirements of The Americans with Disabilities Act (ADA) when we stripe and stencil your commercial or industrial lot. Happy Sealcoating can help you avoid fines and city violations while making your handicap spaces look clean, visible and ADA compliant. We can also arrange for a parking lot maintenance program which will keep your lot clearly marked and up to code. Over time the effects of gasoline, water, salt, oil and the elements take their toll. With a regular maintenance program your lot is kept attractive and safe for your clients or patrons. Happy Sealcoating offers full and or maintenance packages.
HAPPY SEALCOATING
Make a lasting first impression
One of the first things noticed about a business is the condition of its parking lot. Make that first impression by your client or patron a positive one by keeping your lot a safe, clean and compliant parking area.