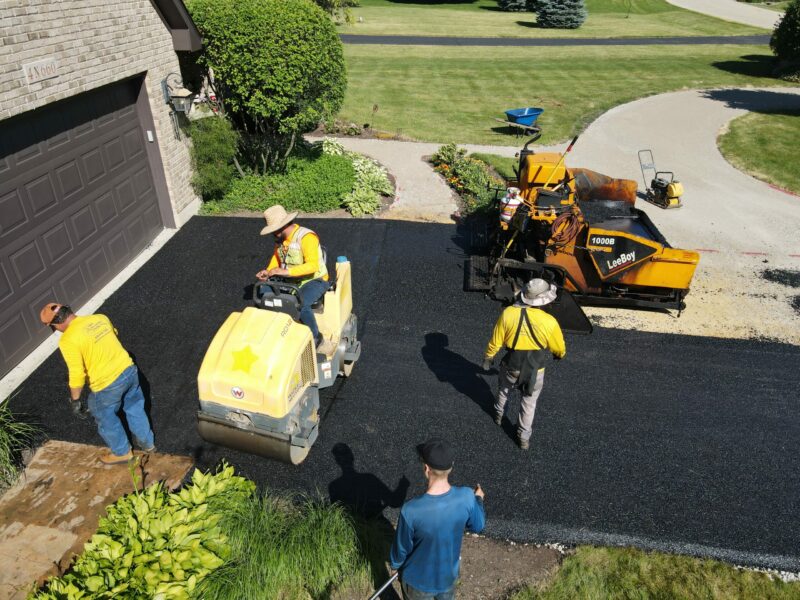 Why Happy Sealcoating
If you're looking for a reputable asphalt paving company in St. Charles, Geneva, Batavia and the entire Fox Valley Area and its surrounding areas you've come to the right place. At Happy Seal Coating & Paving, we are proud to offer our clients the best asphalt paving services near you. We have years of experience in the asphalt paving industry, and we are dedicated to providing our clients with quality artistry and customer service.
HAPPY SEALCOATING
COMMERCIAL AND RESIDENTIAL ASPHALT AND SEALCOATING
Happy Sealcoating has been around for over 15 years and we specialize in personal service for our customers.  Our skillful work is the result of learning from previous generations of seal coaters and creating our own special spin on customer service.  We love to know our customers and promise to give you a great experience for your residential/business property.  We cannot wait to serve you with our skillful and friendly staff.  We are here to make you HAPPY!
CUSTOMER REVIEWS
MEET OUR HAPPY CUSTOMERS AND WHAT THEY SAY
Jeff B
February 9, 2021 via
Happy Sealcoating did an excellent job for us and only 3 days after I originally called them my drive was done. I highly recommended them.
Heather Shannon Prowell
October 12, 2020 via Facebook
Raul was prompt, knowledgeable and took his time seal coating our driveway. I would highly recommend him!!
Emma Pawlik
September 10, 2020 via Google
Raul and his team are Amazing! We love our brand new 3 car driveway! Very responsive, quality of work, goes above and beyond to ensure his client's satisfaction. We already have and will continue to Highly Recommend him to all our Family and Friends ! Top Notch service and work!
Sheridan F
March 31, 2021 via NextDoor
My driveway had not been sealed in 3 years........it really needed TLC and Happy Sealcoating did an OUTSTANDING job.... I would highly recommend them.
HAPPY SEALCOATING
PROTECT YOUR PAVED SURFACES FROM THE ELEMENTS AND TIME
Remember, one of the first things your guests or clients will see at your home or place of business is your driveway or parking lot. Happy Sealcoating provides the highest quality services because our team has experience sealcoating all types of asphalt surfaces.